Women in Poultry - Casey Bradley, PhD
Learn more about Casey Bradley, founder of The Sunswine Group and SunHatch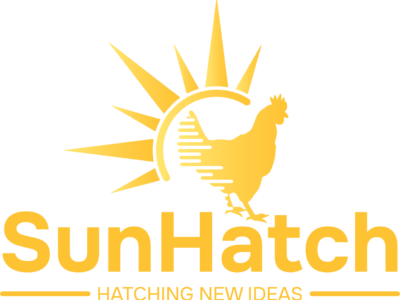 Casey Bradley was born and raised on a swine and mixed crop operation in Michigan, USA. She received a B.S. in Animal Science from Michigan State University and completed her M.S. and Ph.D. in Animal Science from the University of Arkansas. She then worked as a nutritionist with Kalmbach Feeds Inc. and was involved in both swine and poultry research. She went on to work in technical roles for AB Vista, Purina Animal Nutrition and DSM. In 2020, Casey founded The Sunswine Group and will soon be launching SunHatch. Her businesses are focused on innovation, professional development and consultancy for pig and poultry producers and the allied industry. She lives in Arkansas with her husband Jason and son Arthur.
Describe a typical day in your current role?
The great thing about my role is that one day is usually never the same as the previous day. I purposefully built variety and challenges into my business or is it just because we work in agriculture? Some days I will spend endless hours on Zoom calls, or I will be recording the next podcast episode or mentoring a student, or working on my next innovation project, or finetuning our data analytics platform for customers.
What's unique about your role?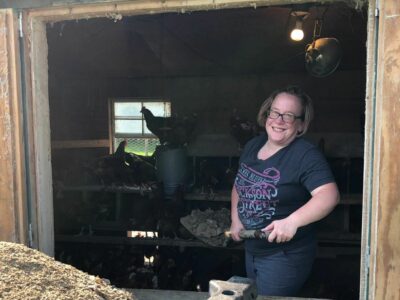 The most unique part about my job is that I get to decide what fuels my fire while serving the industry and developing the future of our industry.
What are the main challenges that you face in your role?
Like most start-ups, the number one challenge I face is cash flow and, in my case, time is money and time is a much more limited resource. As a consultant, you have work to do today that is paying the bills while hunting for the next paycheck. But ultimately, that is why we are building products that integrate into our service offerings.
What does the future of poultry health look like in terms of preventing and treating disease?
My career goal for livestock agriculture has always been to move away from reactive toward predictive strategies to optimize the health and well-being of our animals. When the animals are thriving, the people are usually thriving too within a system. I had the incredible opportunity to work on DSM's Verax project from the beginning and seeing it now, from an outsider's perspective, I am truly excited to know the finish line is closer than I imagined to harnessing our data and predicting disease or other challenges to give us an opportunity to intervene in a quick and sustainable way. The great news is that this is just one example of the future of predictive and proactive strategies to keep our industry sustainable.
Are there individuals or organizations in poultry who you've found particularly inspirational?
In our industry, there are tons of people behind the scenes that you will never hear about. They show up every day and do the best they can to keep our industry moving. These include our contract growers and farm staff, our feed mill personnel, our trucking operations, our plant workers and all our administrative staff. Every single person in the process is essential to producing a safe and nutritious protein source for mankind…. we all feed the world…and these people inspire me to continue to ask "What if?" and drive me to come up with new ideas to make their jobs just a little easier.
Have you encountered any challenges as a woman in your field? If yes, how have you overcome them?
This question I hate to answer as I hate to put a label or gender on the challenges I have encountered in my career. Agriculture is not an easy career and the old saying "walk a mile in someone's shoes" can never truly give you insights into what that person has overcome in their life. We will all face challenges, but it is how you react to them that defines you. Some of these in my career I have not handled the best, but they have all prepared me to be the person I am today. The biggest challenge I face is not because I am a woman, but because my strength is in swine. But I have also worked with layers, turkeys and broilers in my career as well…and not to mention I have been trained by several great Poultry Scientists, with Dr. Craig Coon being the most influential nutritional mentor in my early career, regardless of species. I challenge all of us to get out of our comfort zones and see things from a different perspective.
What outstanding challenge facing the poultry industry would you most like to solve?
This challenge is not unique to the poultry industry but to all of agriculture. We live in a time where food has been readily available and affordable to the masses. And we are blind to the food insecurity in our own communities let alone 1,000s of miles (km) from our doorstep. You add in the urban spread into rural areas, and it is creating a clash of cultures and priorities. Not one person in our industry wakes up and says I am going to abuse, mistreat or neglect my birds today. And on top of that agriculture has truly been the "sustainable" or "green" industry for centuries but it will be difficult for our story to be heard over Delta's Boeing 747 marketing message that we planted a few trees and installed some solar panels because we are going to be carbon neutral. It is a battle we will continue to be faced with until the majority of mankind is starving and begging for food and that is not a world I want myself or my future grandchildren to live in. The biggest question is truly how we solve it, and we may need to rethink our current strategies.
What's the most exciting innovation that you see on the horizon for the poultry industry?
Affordable broadband networks are accessible in all rural areas. This will unlock the possibilities of integrating data and knowledge into our production systems further at the farm level.
What are you most excited about in the next 5-10 years regarding the poultry industry?
I am really excited about the upcoming young professionals entering our industry. Soon we will have an entire workforce that understands technology and how it can transform our industry into something we never imagined.
What's your next challenge?
My next challenge is to convince producers that data is power and create seamless solutions to integrate and harness all our data into one common platform to take our operations from reactive to predictive operations.
September 2023 - November 2022
---